Humble Beginnings
Papa's Popcorn was established in 2011, after our long term love of popcorn lead us to develop our own unique popcorn recipes. Now in 2015 are proud to have created a snack that everyone can enjoy regardless of their dietary needs.
Going back to 2008 after a few unsuccessful attempts- we created Papa's Caramel Glaze flavouring, which more than complimented our Gourmet kernels. The creation of our Caramel Glaze flavouring was a landmark for Papa's Popcorn, as we created a snack which was not just low it fat, but also suitable for vegans, halal & kosher eaters - of course we couldn't help but share it! And so our venture started - developing new favours, getting ourselves a mobile popcorn unit and going to as many festivals and events as possible to be seen, smelt, and tasted.

From humble beginnings popping popcorn at events, we were soon receiving bookings for Popcorn Lover's private parties, and delivering bulk orders of popcorn across the south coast.
To keep up with the high demand we've purchased larger machines, more staff, and a bigger premises.
Over the years we have developed our popcorn and our packaging so that we can offer the same delicious tasting popcorn to you at home, while keep the fairground feel and the cinema taste.
Popcorn Production
Currently we produce 8,000 packs of popcorn a year for delivery to homes, companies, and retail outlets.
We cater at approx. 70 private events and tradeshows per a year. At present we have the capacity to manufacture up to 500 packets of popcorn per day.
We sell custom packs of gourmet popcorn these packs are airtight to keep your popcorn fresh for longer
Our popcorn is fairly priced because we keep the packaging simple.
Partners
In 2013 Papa's Popcorn partnered with the NFU, that means we back british farming and source our ingredients only from UK farmers and suppliers.
Papa's Popcorn donates 10p of every £1 earned to a nominated Farming, Food or Children's charity every year. This year we are donating to Farm Africa (sept 2014 - sept 2015).
In 2014 Papa's Popcorn partnered with Poptails Fusion company and partnered with GQue Cocktails to host exclusive Popcorn & Cocktail nights for adults and Popcorn & Mocktails packages for kids parties, this partnership terminated in 2017.
What we value
Our product is a great way for us to promote healthy snacking, after all popcorn is a versatile whole grain snack, we're just jazzing it up by adding our special flavouring.
Our company is proud to partner with British farmers and support Fair Trade charities.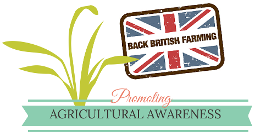 SAMPLES: If you are thinking of booking Papa's Popcorn for your event and have not tasted our popcorn as yet, we will send you a FREE sample of each of our flavours to help you decide on which flavour(s) you would at your event.